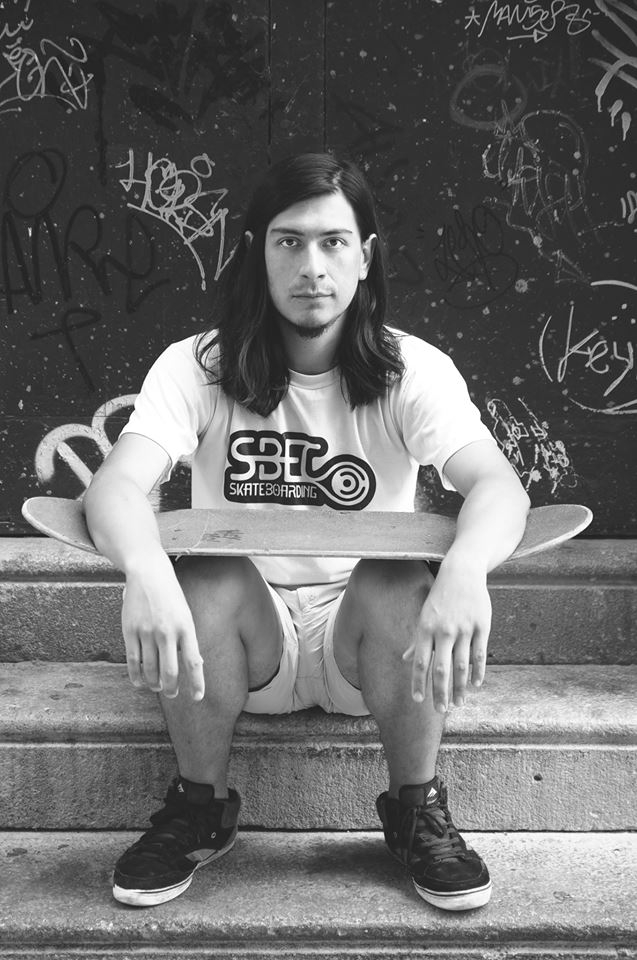 Want to stay in contact with Disaikner? Subscribe here!
---
Tattoo + Illustration + Design  = Art Direction
---
DISAIKNER es Damián Vásquez, skater ecuatoriano, ilustrador y tatuador, Su trabajo es la expresión multidisciplinar de una visión desinteresada por la realidad corriente. Como tal, Disaikner centra la mirada sobre lo que queda debajo y fuera de lo marcado por los medios , las tendencias, el sistema o la opinión, llevando su estilo de ilustración y dirección artística a diferentes formatos y proyectos gráficos que van desde el diseño, al tatuaje o creación de obra propia.
---
DISAIKNER is Damián Vásquez, an Ecuadorian skater, illustrator & tattoo artist, with a multidisciplinary expression of a disinterested vision about current reality. As such, Disaikner focuses on what lies below and outside of what is marked by the media, trends, system or opinion, taking their style of illustration and artistic direction to different formats and graphic projects ranging from design, to the tattoo or their own creations.
Damián Vásquez
Ilustración & Tattoo
Barcelona – Spain
---
STUDIO & WORKSHOP:
Ferlandina 47
Barcelona 08001
CONTACT:
Bussiness inquiries, project develops and tattoo bookings to:
[email protected]
CLIENTS LIST:
Confusion Magazine

Tres Sucres Mag

Ade Shoes
Jungle Skateboards
RIPE Skateboards
Tiki Roots food & skate
Hey Ho Skateboards
Festa Beer co.
Disaster Jacks
SBEC Skateboarding
Tropical Canary Islands Beer
DIY Skateramps
Zuperkabras
KNH
Vueling
La Caixa
OCB
TEACHING:
UESS University
CASA GRANDE University
ESPOL University
VISIONS Cultural Center
Principal Exhibitions:
Ecdisis : Feat. Naty Birnbach  Documentary and Expo at Focus Tattoo Barcelona 2022
Illustration & tattoo Disaikner in Paris at Maison Python, Rue de la Chapelle Paris 2019
Disaikner: tattoo & illustration, Nevermind Barcelona, 2018.
Statuæs, Hey Ho Barcelona, 2017
Alive and Well Dead ( Collective exhibition: Driller panda, ) Gorilla Bar 2016
Toilet Skate, StateBcn, Barcelona 2015
Insectricks, Visions Gallery, Barcelona 2014
_risis. La lleonera Cultural Center Barcelona 2013
Taxidermy Hey Ho Bar 2012
Moro Moro Illustrators Guayaquil, Ecuador 2011
Trimarchi DG Mar del Plata, Argentina 2009
Idiosingracia Various Exhibitions across Ecuador 2008 – 2009